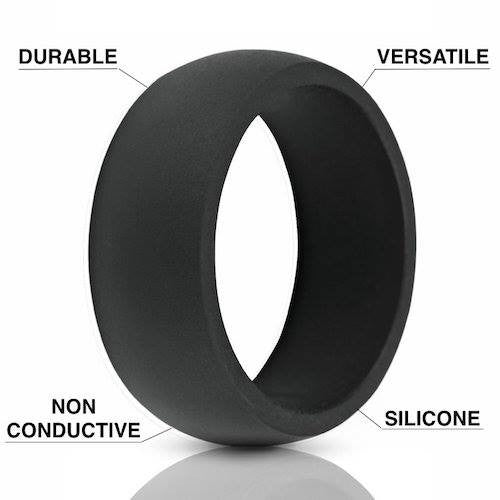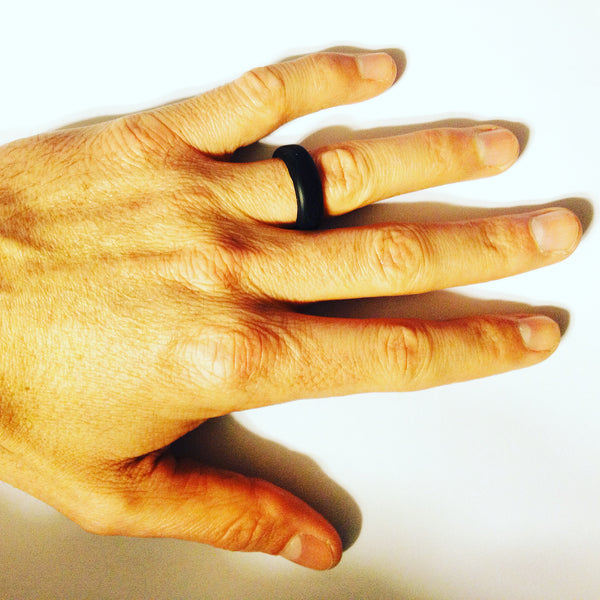 Silicone Athletic Outdoor Wedding Ring for Men
Regular price
$ 29.99
Sale price
$ 14.97
---
NON CONDUCTIVE - Provides a safe, functional alternative to the traditional metal ring, especially for electricity, machinery, heat, vibrations and extreme conditions.
DURABLE - Engineered from the highest-grade composite silicone and are made to take a beating.
VERSATILE - Flexible rings that adapt to your finger and lifestyle. It is so comfortable, you'll forget about it!
 SILICONE - Made from medical grade silicone
Order your ring while it's offered at our special introductory low pricing, while supplies last.
Great for:
Outdoors
Athletics
Working Out
Lifting Weights
Working on Cars
Electrical Work
Swimming
Cross-fit
Triathlons
Iron-man
Fishing
Farming
Hunting
Archery
Running
Marathons
Cycling
Tough Mudder
Construction
Fire Fighters
Policemen
Military Personnel
Carpenters
Mailmen
and much more...
If you want to live an active lifestyle without the fear of losing a finger, injuring yourself or losing your wedding ring, the silicon wedding ring is a great alternative.  Communicate your commitment, without jeopardizing your finger or ring.
Select your size and order your wedding ring today!